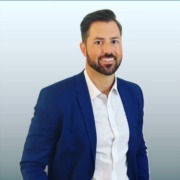 oey Seyforth has over 10 years of experience in Operations and Ecommerce Management and carries a Business Degree from the University of Central Florida. He is a Florida native and loves servicing clients all along the East Coast of Florida.  
In this era of an uber-competitive Real Estate market sellers and buyers need an agent that is networked into the very fiber of the business. An agent who not only knows the Treasure Coast but also has an excellent relationship with fellow Realtors and Brokers. 
Give Joey a call with any of your real estate needs.